Jelgava, in Zemgale region, has the honor to be the first city in Latvia where automated electric shuttle bus is introduced to the public. This short term show case route will open on mid-August 2020 as an outcome of project Sohjoa Baltic. The route runs on Pasta Island, a multifunctional place for recreational, cultural and social activities.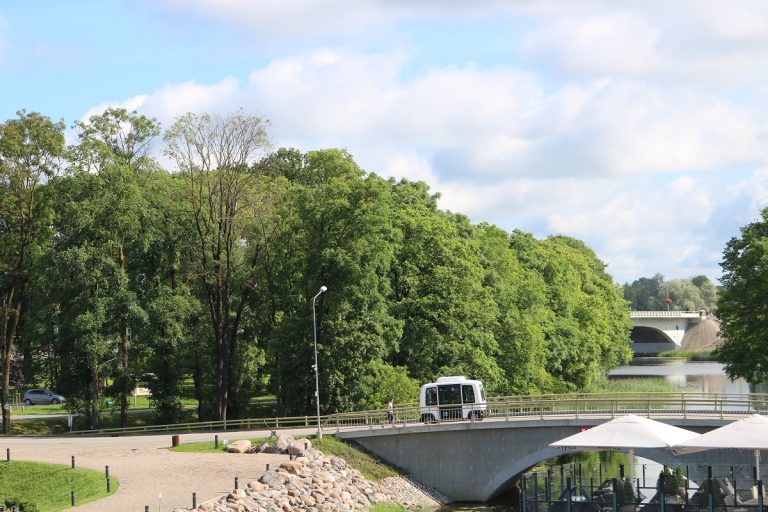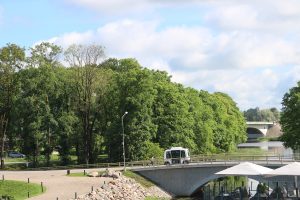 The area is for pedestrians, but the robot bus will drive there with special permits, as for example police, local municipality representatives, service vehicles are allowed to drive.
The vehicle is currently being programmed to follow its route. The service provider is Applied Autonomy from Norway, operated with Easymile's vehicle.
The opening event of the autonomous bus in Jelgava will take place on August 14 at 11.00, it will move from the entrance to Pasta Island to the reconstructed active recreation area, while in Aizkraukle the opening event will be on September 9 at 11.00, and it will go on the route from Aizkraukle History and Art Museum to Lāčplēša Street. In both cities, the bus will run for two weeks.
The autonomous bus will make the trips independently – currently the planned routes are being programmed, the various sensors of the vehicle will detect the environment and will know when to brake or stop completely if an obstacle appears in front of it. However, everyone is advised to exercise caution, not to create obstacles, not to go in front of the bus or otherwise interfere with the operation of the vehicle during both its programming and operation. It should be noted that there will be a constant attendant on the bus, who will be able to take control of it if necessary.
The autonomous bus has six seats and will have two stops on the Pasta Island – "Tea House" and "Swimming place" (Regarding Aizkraukle information will follow). Passengers are advised to comply with epidemiological safety requirements during the journey, to use a face mask if necessary and, as far as possible, to use the bus for people from the same household. The bus will also be regularly disinfected.